Black dresses are timeless wardrobe staples that can be dressed up or down for any occasion. But choosing the right nail color to complement a black ensemble can sometimes be tricky. The wrong shade can look harsh or overwhelm the look.
In this blog post, I'll share my top tips on picking the perfect nail polish to wear with a black dress in 2023. Whether it's for a formal event, date night, or cocktails with friends, I'll cover the best nail colors to make your black dress pop.
I'll also provide concrete examples of black dress and nail color pairings for different occasions. By the end, you'll have plenty of ideas to experiment with polish so you can nail chic black dress style every time!
Why Nail Color Matters with Black Dresses
While black dresses are inherently bold, versatile pieces, the polish you pair with them can take your look to the next level. For example, a bright red or neon green may come across as too loud or intense for certain occasions. But a dark, vampy burgundy adds a sophisticated touch for evening.
Alternatively, soft pinks and nudes keep things neutral for daytime professional looks. So considering your nail color choice based on the vibe you want to convey is key. The polish you pick plays up different aspects of any black ensemble.
Key Takeaway: Don't treat nail color as an afterthought with your black dress. The polish shade provides an important finishing touch that impacts the overall style and tone of your outfit.
Best Nail Polish Colors to Wear with a Black Dress
From classic reds to on-trend metallics, here are the best nail color options to try with a black dress:
Reds
True red polish is a classic pairing with black. Look for blue-based reds like oxblood for a more "blackened" red versus orange-leaning brights. Dark maroons and burgundies also create a glam, vampy look.
OPI Malaga Wine – deep red creme
Essie Clothing Optional – dark burgundy with shimmer
Christian Louboutin Rouge Louboutin – signature blue-red
Pinks
Pretty much any shade from bubblegum to nude pink complements black dresses nicely. Soft pinks lend a feminine touch, while hot pink makes more of a statement.
OPI Bubble Bath – perfect sheer pinky nude
Essie Bachelorette Bash – bright coral pink cream
Zoya Sarah – muted dusty pink neutral
Metallics
Edgy gunmetal, sparkling silver, and brass metallics contrast with black for lots of glamour and shine. Holographic blacks are also a cool alternative to solid polishes.
OPI Black Onyx – black chrome with green shift
ILNP Interstellar – dark silver holographic
Essie Penny Talk – coppery rose gold metallic
Neutral Nudes
Sheer, pale nudes that extend the fingertips create a clean, minimalist look against an all-black outfit. Avoid anything too yellow-toned.
Essie Sand Tropez – soft beige neutral
Zoya Dakota – sheer pinky nude
Dior #169 – barely there pink nude
Blues
From navy to cobalt, rich blue polish hues pop against black dresses, lending vibrancy and modern flair. Electric and teal blues make for fun bright pops.
OPI Russian Navy – classic deep blue creme
Essie Aruba Blue – bright robin's egg blue
Olive & June LD – midnight navy blue cream
Pro Tip: Don't be afraid to add nail art like polka dots, stripes, or glitter tips in a coordinating color. This amps up a monochrome mani.
Now that we've covered the shades that work, let's look at nail colors you'll want to avoid with black outfits.
Related: What Color Nail Polish For Navy Blue Dress?
Nail Polish Colors to Avoid with Black Dresses
Certain shades tend to clash with or overpower black ensembles. Stay away from these when dressing up a black dress:
Neons – Unless it's for a very edgy look, bright greens, oranges, etc. tend to compete with black rather than complement it.
Frosted Pastels – Icy, pale shades like mint and lilac come off dated with black. Deep jewel tones work better.
Sparkly Topcoats – Super glittery and shimmery clear polishes can overdo it when paired with black.
Earth tones – Taupe, khaki, yellow, and brown polishes often feel "muddy" with solid black dresses.
White – This high contrast combo can be harsh and feel unfinished. An off-white cream is a safer bet.
Key Takeaway: Avoid neon, frosted, or brown/yellow nail polish shades with black dresses. Stick to rich cremes and shimmers in coordinating colors.
Example Nail Color Pairings for Black Dresses
To get more concrete, here are three examples of stunning nail polish colors to try with different black dress outfit ideas:
1) Little Black Cocktail Dress for Evening with Deep Red Nails
A classic black mini dress makes a splash for cocktails or date night.
Pair it with a vampy oxblood creme polish like OPI Malaga Wine.
This elongates fingers and adds retro glam appeal.
2) Black Midi Slip Dress for Work with Muted Pink Nails
A black midi slip dress is perfect for looking chic but professional at the office.
Offset the black with a muted mauve pink like Zoya Sarah.
It's feminine but not distracting for conservative workplaces.
3.) Casual Black Shirtdress for Daytime with Metallic Silver Nails
A flowy black shirtdress can be dressed down with white sneakers for running errands.
Make it weekend-ready with an edgy gunmetal polish like OPI Black Onyx.
The metallic gray amps up the casual vibe.
Pro Tip: Add matte topcoat to polished black nails for an ultra-chic metallics manicure with your LBD.
You can tailor your nail color choice to the specific black dress occasion by selecting the right hue and finish. Don't be afraid to experiment with different polish looks until you find your perfect pairing!
Choosing Nail Color Based on Skin Tone
One last consideration is picking a polish shade that flatters your individual skin tone:
Fair skin – Opt for deeper, jewel-toned reds, pinks and berries over pastels. Nude and black also look striking.
Olive skin – Metallic polishes like bronze, gold and copper make olive complexions glow against black.
Darker skin – Vibrant shades pop nicely against darker skin. Try electric blues, jewel purples and bright reds.
Neutral skin – You have lots of flexibility! Muted pinks, nudes and metallics tend to work across skin tones.
The most important rule is to choose a color you feel confident and comfortable in. Don't be afraid to test out new polish shades to find your perfect black dress match. A simple manicure swap creates a whole new vibe and style.
Final Thoughts
Black dresses make easy wardrobe workhorses for everything from office wear to nights out. But take the time to coordinate your nail color choice for a pulled-together finish. The polish you pick can make a black ensemble feel demure and professional or sexy and glamorous.
Next time you don an LBD, don't forget the important detail of a chic manicure. Whether you opt for vampy oxblood, minimalist nude or metallic silver, a coordinating nail color pulls your entire look together.
Let me know in the comments what your go-to nail polish pairing is with your favorite black dress! I hope these tips help you nail down the perfect mani to match.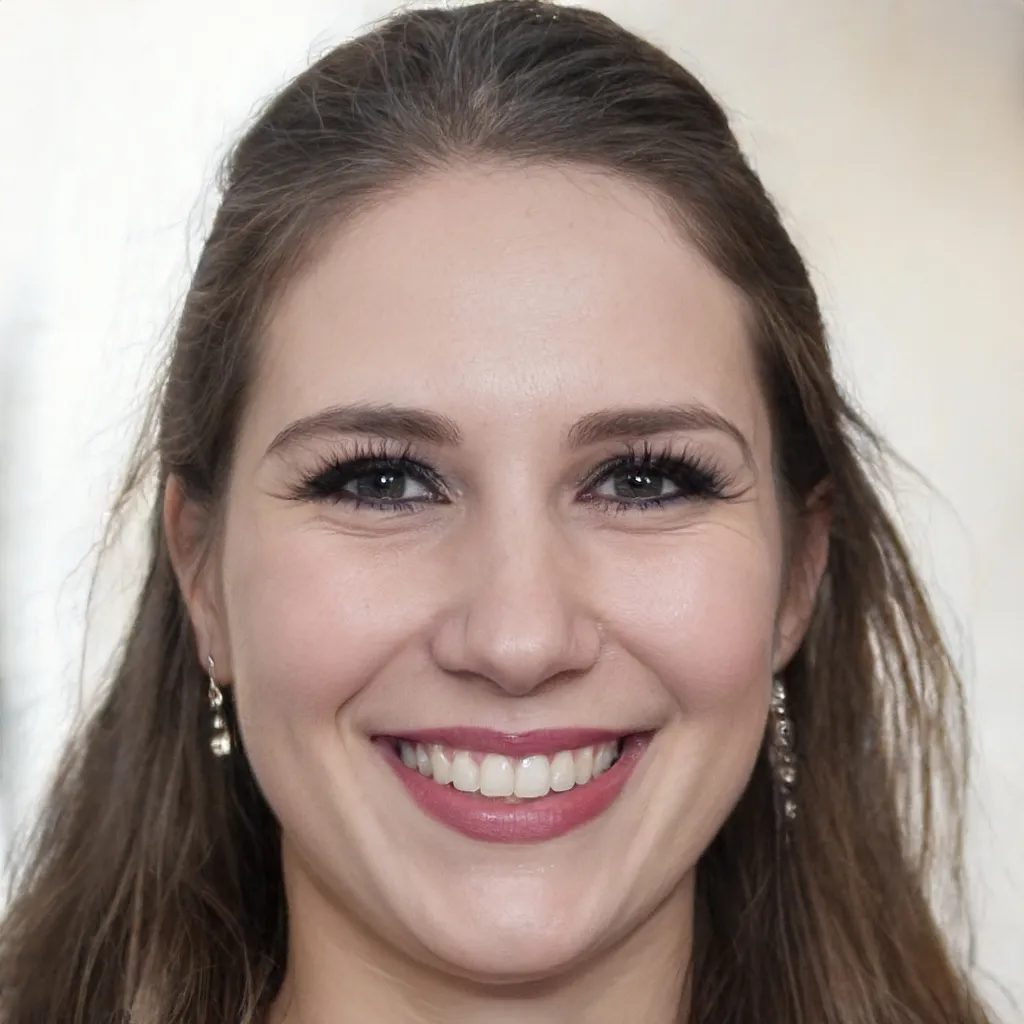 With over 8 years of fashion industry experience and currently serving as Beauty Director at Sara Beauty House, Sarah provides researched beauty and style advice to an audience of millions. Keeping content transparent and accurate has contributed to her influence as a trusted style authority.